Announcement in English
The show must go on!
SummerCalling is finally coming back after a two year break. Tormented by the pandemic and the circumstances associated with it, we are looking forward to see you all again.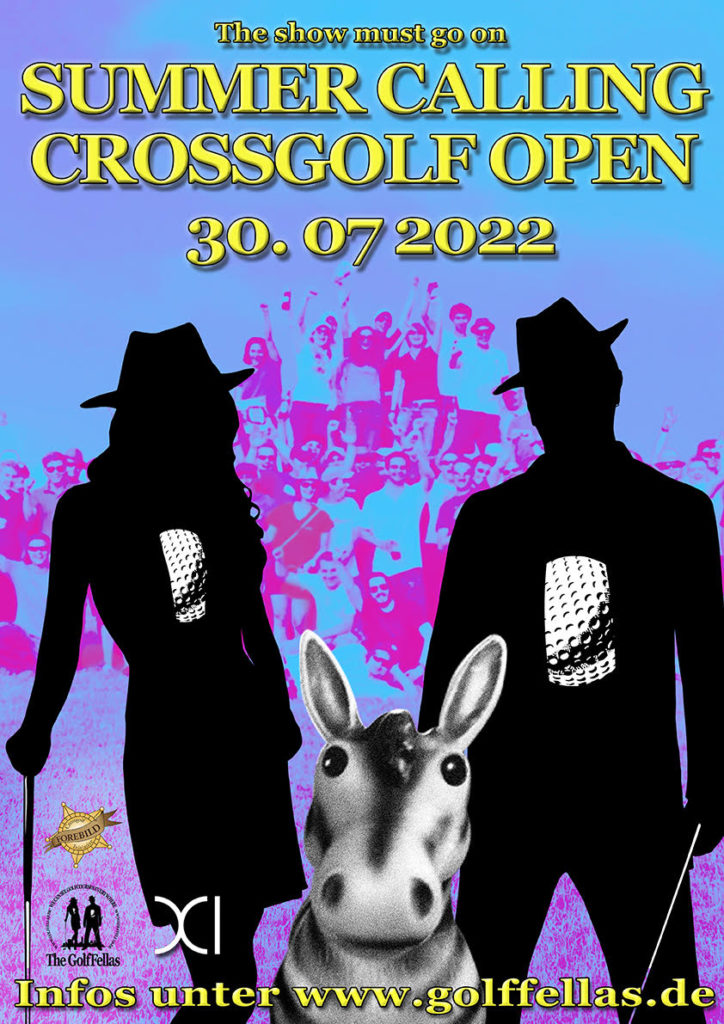 For this reason, "TOGETHER" is at the headline for this year. We want to spend a wonderful weekend with you on the meadows in Dachteln.
On Saturday 30th July 2022 there will be a crossgolf day tournament. It is a venerable traditional game of golf on real sheep meadows in the idyllic landscape of the Heckengäu. The cross golf tournament starts at 12:30 p.m. with a welcome from the GolfFellas. After the briefing of the flight marshals and the distribution of all players to the fairways, we start at 1 p.m. with the happy swinging of the clubs. As always, almostgolf balls are used at this tournament.
We expect that all participants in the tournament will have handed in their scorecards around 6 p.m. and will then be able to carry out the evaluation quickly. After the award ceremony, we move on to what is traditionally the best part of the day: CELEBRATING TOGETHER.
Also this year the journey to the legendary sheep meadows in Dachteln is possible from Thursday, July 29th, 2022. Motorhomes and tents will be possible again as usual.
The prices for camping all days: 5 € per Person
Power connection once if desired: 15 €
The supply of grilled food and cold drinks takes place as usual via Peter & Furious Grillmasters. We ask you to use this service.
All prices are going up, but we're staying the same 😉 Our starter package for SummerCalling includes two almostgolf balls, a scorecard and something to write.
In addition, a day with many cross golf crazy people and a lot of fun.
€ 15.00 adults
€ 10.00 children/ trainees/ students
Registration will be possible from June 19th via our homepage.
This is where the SummerCalling takes place: Schafswiesen Dachtel
If you have any questions, don't hesitate and contact the GolfFellas and/or Peter.